When designing a hydraulic system, there are several components that should be considered. These components include Actuators, Valves, and Seals. These components should work together to provide the best performance. They are also crucial for safety and are necessary in many hydraulic applications. This article explains each component in detail. Once you know about the components, you'll be able to select the right ones for your hydraulic system. The following table lists some of the most important parts of a hydraulic system.
Valves
Valves are a major component of a hydraulic system. They control the flow of hydraulic fluid and are available in a variety of designs. Typically, they are used in conjunction with other components of a hydraulic system. Flow control valves, travel limit controls, and electric motor starters are common types of hydraulic valves. Overload protection systems are also common. Choosing the right valve for your hydraulic system is critical to its overall performance.
Actuators
A hydraulic system actuator is a mechanical device that can be manually operated to move a load in a specific direction. It generally involves a hollow cylinder with a piston. The fluid is provided with a high pressure source and then moves to a chamber on the left side. The fluid then generates an accelerating force, and the load moves along with it. The resulting displacement is controlled and precise. A hydraulic actuator works similarly to a power amplifier, with the force supplied to move the valve being small compared to the force generated by the load.
Accumulators
Accumulators are an integral part of hydraulic systems. They are the main source of additional fluid and must be filled to the proper pressure to function properly. When hydraulic pressures are high, accumulators need to be filled to a higher pressure to provide the extra fluid. However, accumulators should not fall below their minimum pressure in order to prevent damage. When choosing the right accumulator for your application, there are several factors you should consider.
Seals
When choosing seals for hydraulic system components, there are many factors to consider. Each hydraulic system component is unique and requires a specific type of seal. These components must fit the requirements of their applications, which can include fluid pressure, temperature, and material. They must also fit the size and dimensions of the hydraulic machine. Some materials are more suitable than others for specific applications. For instance, nitrile offers good resistance to petroleum-based oils and is highly flexible.
Fittings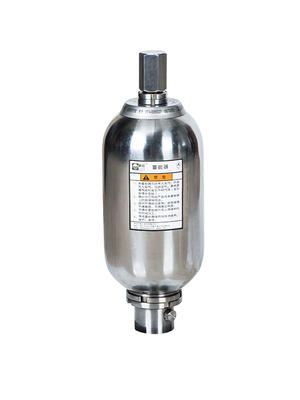 There are many types of fittings used for hydraulic systems. The most common are polypropylene fittings. These are strong and durable and exhibit good cold flow, yield elongation, and bi-axial strength. They are also UV and corrosion resistant. Additionally, hydraulic fittings can incorporate additional functions such as expansion joints and couplings. In Diaphragm Accumulator some cases, a hydraulic fitting will have a swivel function.
O rings
O rings are small, cheap parts that play a crucial role in the performance of your hydraulic system. They vary in cross section and inner diameter, and their outer diameter is measured from their outer diameter. O-rings also differ in their operating temperature and maximum pressure. O-rings should be selected according to the operating temperature and pressure range, and the diameters should match. If you're replacing an O-ring in your hydraulic system, it's important to choose the right size and material for the application.
Primary actuating unit
The Primary Actuating Unit (PAU) of a hydraulic system is responsible for controlling the speed and flow of the fluid. This valve is also known as a flow control valve, and it controls the rate of fluid flow in a hydraulic system by regulating the area of the valve opening. There are three main types of PAUs, each of which has its own role. They are usually installed on a pump or other hydraulic system, and each controls the flow of a different fluid.