1. As an auxiliary power supply
The actuators of some hydraulic systems work intermittently and have a short total action time. The actuators of some hydraulic systems do not work intermittently. However, the speed varies greatly in one action cycle (or one stroke). With an accumulator installed in the system. To reduce the power of the main transmission. To reduce the overall size of the hydraulic system. Light weight, low price, can use low power pump.
2. As an emergency power source
There are also systems that require the actuator to continue performing necessary operations in case of pump failure or power failure (sudden interruption of the actuator's oil supply). For example, for safety reasons, the piston rod of the hydraulic cylinder must be compressed into the hydraulic cylinder. In this case, a battery with the appropriate capacity is needed as an emergency power source.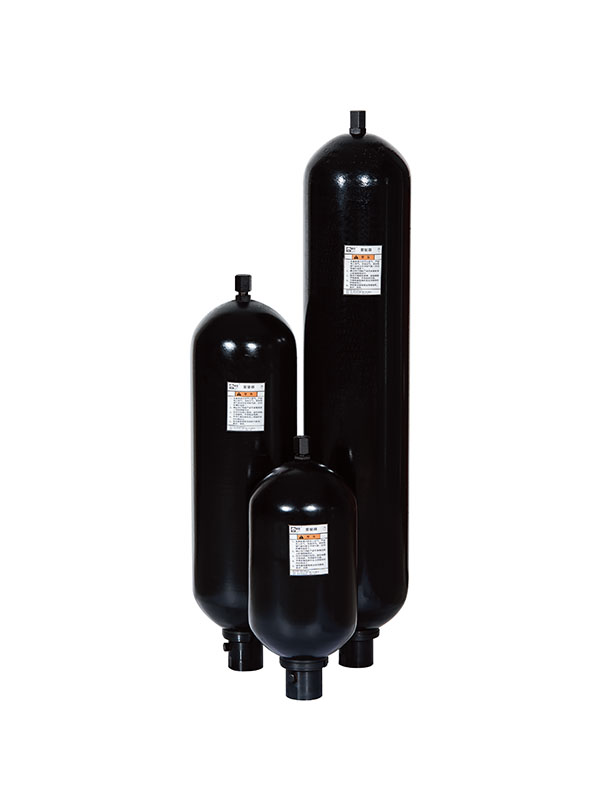 3. Leakage repair and pressure maintenance
In systems where the actuator does not operate for a long time and maintains a constant
ASME standard bladder accumulator
pressure. Accumulators can be used to make up for leaks and keep the pressure constant.
4.Absorbing hydraulic shock
When the directional valve suddenly rotates, the hydraulic pump suddenly stops, and the action of the actuator suddenly stops. Or the actuator needs artificial emergency braking, the liquid flow in the pipeline changes sharply, causing shock pressure (oil hammer). There is a safety valve in the system, but pressure fluctuations and shocks over short periods of time are unavoidable. This shock pressure usually results in failure or damage to instruments, gauges and seals in the system. Piping ruptures or significant system vibration. Accumulators are set before the source of shock in control valves and hydraulic cylinders to absorb and mitigate shocks.
5. Absorb pulsation and reduce interference
Measuring the pulsation of the pump can also cause pulsating pressure of the pump, making the actuator move at an uneven speed, generating vibration, noise, etc. The outlet of the pump is connected in parallel with a responsive, small inertia accumulator, which can absorb the pulsation of flow and pressure and reduce noise.