OEM diaphragm accumulators
are used in low flow-rate hydraulic systems to store pressurized fluid and release it as needed in order to maintain steady pump flow and pressure, dampen vibration and shock, compensate for leaks or thermal expansion in the system, and provide power in an emergency. They are also known for a variety of tried-and-tested applications, including energy storage in double clutch and automated transmissions, pulsation damping, and in hydraulic systems for suspension damping.
They are available in different shapes and sizes. They are designed to fit most hydraulic system applications.
The internal shell of these accumulators is fabricated of stainless steel, titanium, aluminum, or reinforced fiber composites. It contains a flexible barrier that separates the compressed gas from the liquid.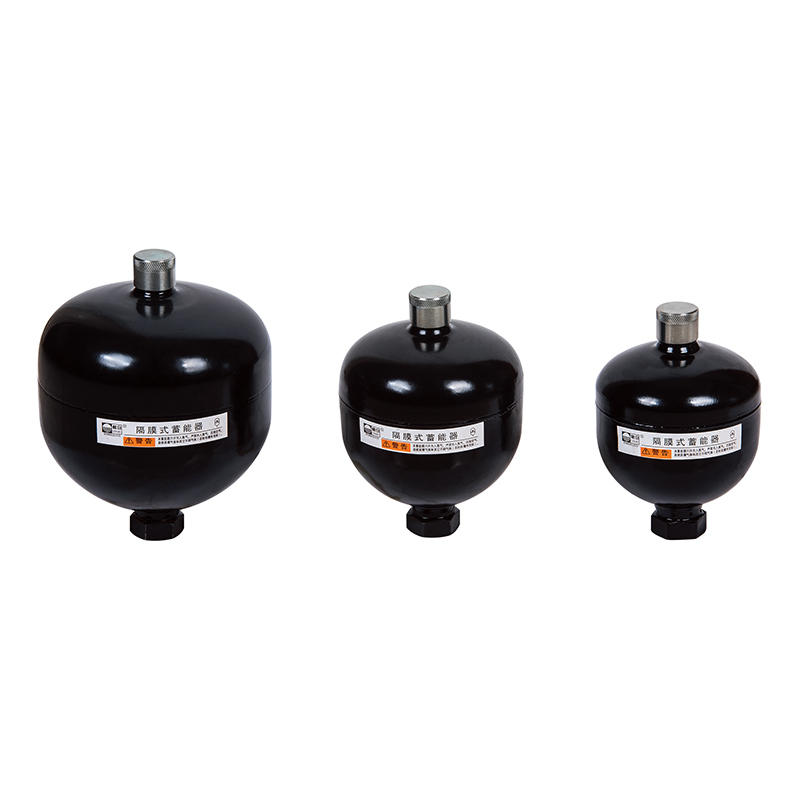 These accumulators are designed to be charged with dry nitrogen, which is a low-cost inert gas that does not react unfavorably with hydraulic oil under pressure. Nitrogen composes nearly 78 percent of the earth's atmosphere and is the most abundant inert gas that can be safely used in a hydraulic system.
Some accumulators also accept a small amount of air, which can be pumped into them from a compressor or from another source. This is particularly useful for absorbing shock from a rapid closure of a valve or from a sudden change in load within a circuit.
A pre-charge can be performed using a charging rig that is screwed onto the accumulator's Schrader valve assembly and turned clockwise to depress a pin. Alternatively, most accumulators have a dump line that releases pressure whenever the system is shut down and the pressure gauge drops.